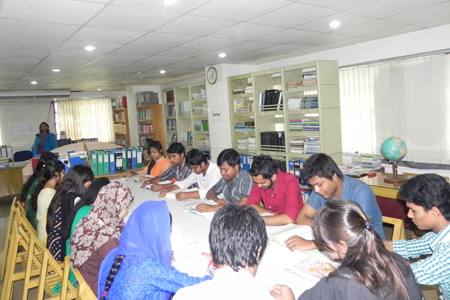 Central library
A rich library has been established in the college. At present the library contains about 35,000 books and lots of reports and journals. The library is being enriched day by day.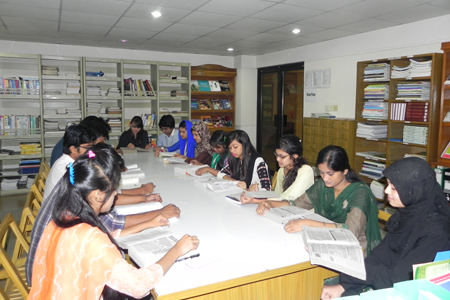 Seminar Library
A modern seminar library with academically congenial atmosphere belongs to the Department of Business Administration. In the midst of resources, the business students have easy access to the latest texts, reference reading materials and business journals.
For acquiring subject-wise comprehensive knowledge in the field of higher education seminar-oriented study is comparatively a modern concept. Regular study in the seminar is a routine work and obligatory. The teachers on duty always extended co-operation. As a result, the students can easily prepare their assignment and reports and take preparation for class tests, tutorials and in course examinations. There is much scope here for a student to enrich himself/herself by studying or consulting in groups.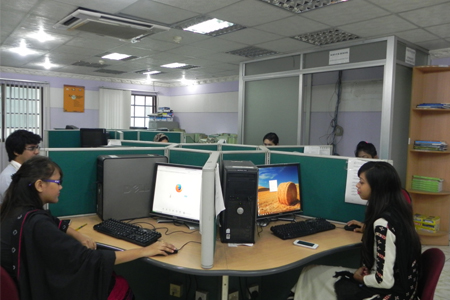 Computer Laboratory
In today's fast paced world, everyone is constantly on the lookout for the newest and the fastest IT item of the moment. The same can be said in the field business. With a view to equip the students with basic computer skills and to aid them in preparing word-processed reports and presentation slides and searching information in the web the department has set up a modern computer laboratory with high-speed internet connectivity.
Financial Assistance
The college occasionally offers financial assistance and support to the students in the form of college stipend, etc. on the basis of their previous academic results and the results of college mid term examinations.